The unsung heroes of Wheelchairs For Kids: our volunteers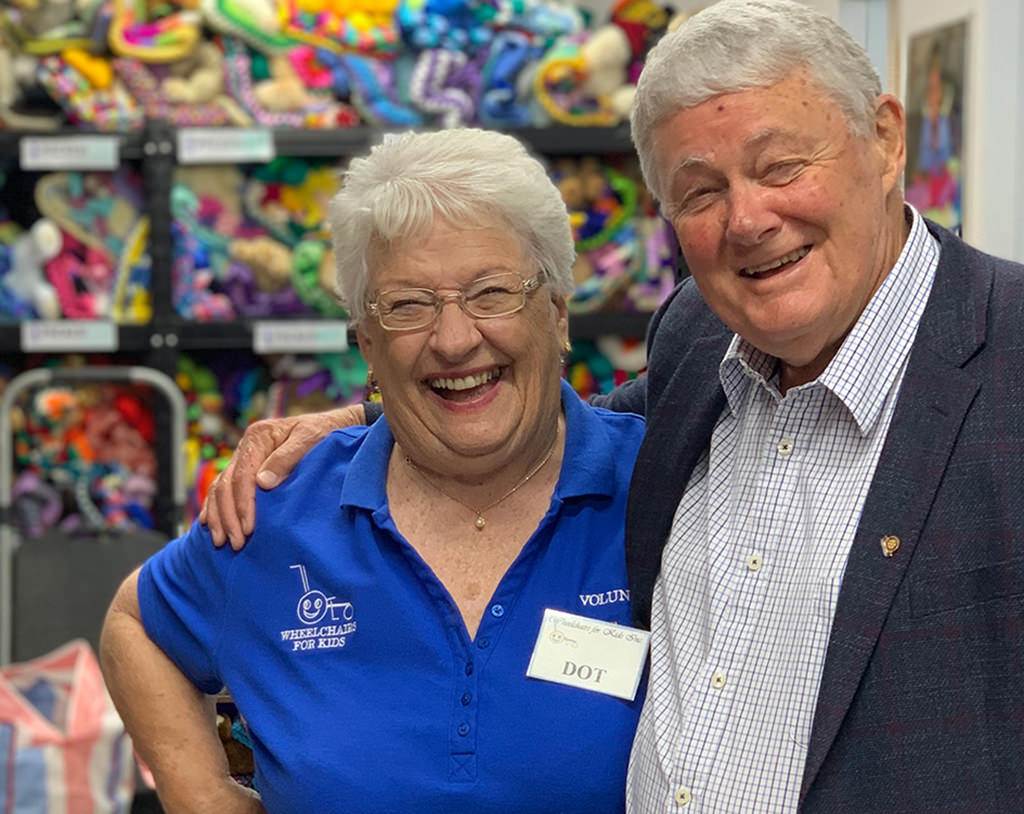 How can an entirely volunteer-based not-for-profit organisation with only a handful of full-time staff deliver more than 52,000 rough-terrain wheelchairs to 90 locations across the globe? It simply wouldn't be possible without the support of WFK's passionate, hardworking team of volunteers.
More than 250 retired men and women currently donate their time and expertise manufacturing children's wheelchairs throughout the week. Spanning the ages 55 to 85, volunteers play equally vital roles throughout the organisation, helping with everything from assembling wheelchairs to knitting rugs and toys to back office administration—allowing us to minimise manufacturing and administrative costs and channel 100% of our funding towards our mission.
'Accomplishment, pride and identity': when giving is its own reward
But it's about more than costs. Core to our organisation is fostering a sense of connection and belonging for our senior volunteers, many of whom report it is a 'life-changing' experience. Indeed, our lengthy waitlist to volunteer is testament to this.
"With busy lives, it can be hard to find time to volunteer," says Kamal, a regular volunteer at the workshop since 2017.  "However, the benefits of volunteering at WFK can be enormous as it offers vital help to less fortunate children of some poor countries," says Kamal.
A retired businessman, Kamal has been trained in adjusting the wheelchairs according to a child's specific requirements and is an indispensable part of the Wheelchairs For Kids team.
"Volunteering has increased my self-confidence. Doing good for unfortunate children gives me a natural sense of accomplishment, pride and identity."
The lifeblood of the organisation
"We are changing lives, all over the world," says volunteer workshop manager, Brother Ollie Pickett, who's been involved with Wheelchairs For Kids since it first started in 1998.
Brother Pickett said seeing the impact the chairs have on children's lives kept them going.
"To see the smiles and also sometimes the tears, particularly with the mothers who can't carry the children anymore… it's very rewarding," he said.
Many of the volunteers come to the wheelchair workshop for companionship and community – a chance to have a chat amongst likeminded people – including, of course, their famous weekly morning tea.
"The camaraderie of the place is very good, and everyone likes coming," Brother Pickett said.
"In fact, we have a waiting list of more than 20 at the moment."