Higher ground: WFK gives freedom and mobility in Ghana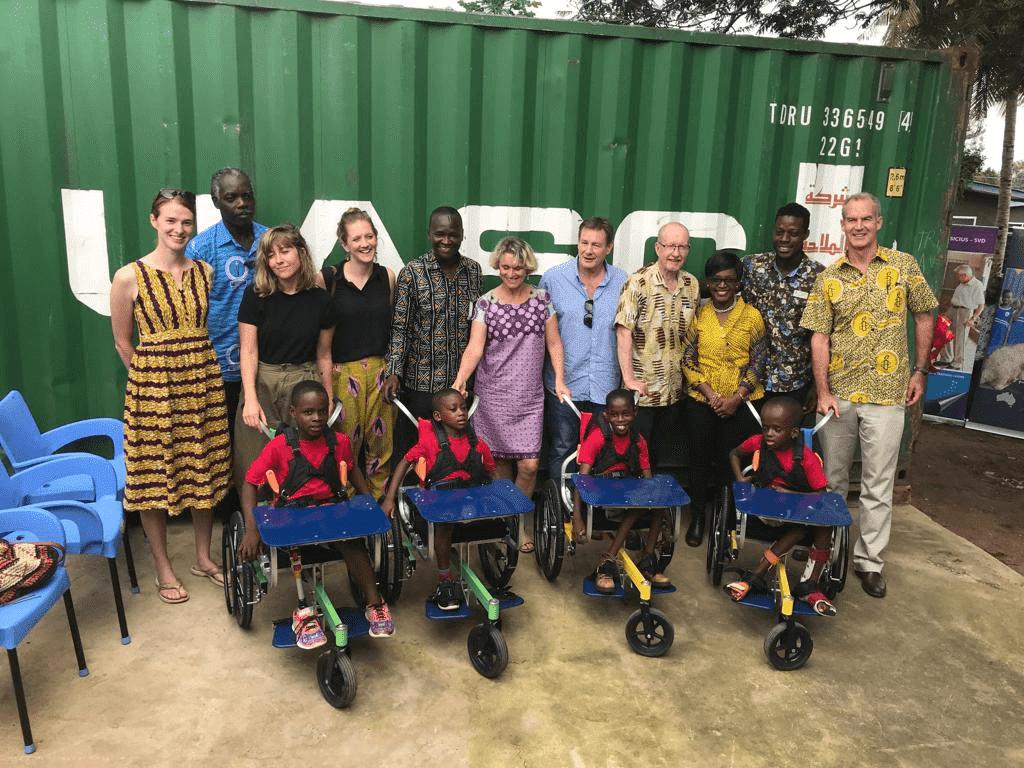 According to Ghana's 2010 Population and Housing Census data, one child in every three has a disability. And while cultural attitudes towards disability are shifting in the African nation, a pervasive stigma remains—with children or people who are born disabled often assumed to be possessed by evil spirits.
As such, children with cerebral palsy or any other form of disability often are said to be hidden in their communities.
"Many children with intellectual disabilities have been turned away, laughed at, and met with suspicion and fear," a representative from Inclusion Ghana Parent Group explains. "Others who have been enrolled in school are not receiving adequate support to ensure that education is meaningful."
A new collaboration to empower Ghanian children
Thanks to a new partnership between the Australian High Commission, Wheelchairs for Kids (WFK), Rotary in Australia and Geodrill, disabled children in Ghana will now benefit from the provision of specially built wheelchairs.
Having already shipped a total sum of 210 rough-terrain wheelchairs to Ghana, the partnership will build on WFK's existing relationship with the African nation.
The wheelchairs will be utilised by the Orthopaedic Training Centre (OTC) at Nsawam, which is Ghana's premier institution for the rehabilitation of adults and children who require prosthetic and orthotic services.
"The provision of purpose-built wheelchairs for our children, with ages ranging from toddlers to teenagers, will allow them much improved mobility and independence around the OTC campus. It will also provide access to schooling and other activities here and in their home community", said Sister Elizabeth Newman, OTC Director.
The wheelchairs and other rehabilitation equipment has been made possible by the generosity of the Rotary Clubs of Scarborough, Perth and the Wandin Club near Melbourne, all in Australia, who are subsidising the costs of production of the chairs.
The considerable costs to ship the chairs to Ghana have been generously sponsored by Geodrill Ltd, a company with Australian roots which now has operations across west and southern Africa.
Attending a ceremony to open the container, Australian High Commissioner to Ghana, HE Andrew Barnes, said the project was a great example of a combined effort between the Australian community and Australian industry working together to support organisations such as OTC, which in turn serves persons with disability and disadvantaged people in Ghana.
The wheelchairs are designed in Australia by WFK to conform to World Health Organisation (WHO) guidelines. They are built specially for rough terrain, adjustable for the child's size, with postural supports, head rests, harness, a waterproof cushion, a tray and tool kit.
Help protect the human rights of some of the world's most vulnerable people. Become a Wheelchairs For Kids donor today.